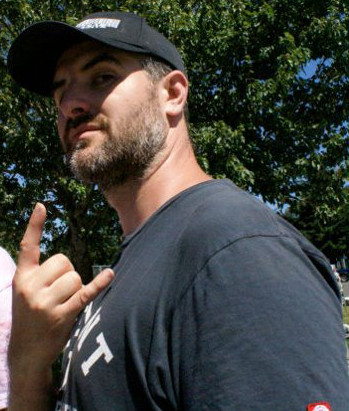 Jason Graves was born in 1975 in the small town of Elkhart Indiana. Jason began programming in BASIC for the Atari XE Home Computer system when he was 10 years old and created his first video game at the age of 12. Being born into the computer world, it was only natural to learn more about how computers work and what other programming languages were out there. While in middle school Jason began to program on the Amiga and Apple IIe school computer systems, constantly getting into trouble for what the teachers called hacking, but what was really nothing more than exploiting security holes in the systems. In college Jason pursued a degree in Computer Science at Western Michigan University, where he learned C/C++ and Assembly on UNIX Sparc machines in tandem with HTML and Java.
Two years later Jason left college to hop on board the dot-com wave which was quickly changing the economy of the United States. After starting his own company, he became quite well known around the Southern California area as one of the leading software developers of the time, mastering web technologies such as XML, DHTML, HTC, HTA, ASP, J2EE, COM, etc. Then early in 1999 the dot-com era came to a crashing halt as over hyped companies (sometimes called "dot-bombs") sold their stock in imaginary companies, and other more reputable companies began to cut back on software contracts for fear of where the current economy would go. This was the beginning of the end for the small company of which Jason Graves was CEO at the time. Watching the inevitable end of his profitable company rolling towards him, he decided to close shop for a while and cut his losses.
September 11, 2001 terrorists attacked the twin towers in New York with an attempt on the capital and a successful attack on the Pentagon. Knowing that the future of America would be focusing on homeland security, Jason moved to Washington, D.C., where he worked on various software projects ranging from homeland security to large scale portals.
After the capital finally settled into some semblance of calm early in 2005, and with the U.S. observing the beginning of economic recovery, Jason began the process of relocating to Austin, Texas to start a new life.  Once in Austin, Jason quickly settled into the role of Senior Software Technologist at NetQoS.  Jason later cashed out when NetQoS was sold to CA in early 2010 and began his move to Washington state to help get a new startup get off the ground called Vote iQ.  Vote iQ evolved into iQ Technologies, the premiere solution for enterprise social solutions where Jason was the Chief Technical Officer until October of 2013.
In 2013 Jason joined a small startup called Packet Design and helped revamp the user interface, user experience and overall architecture of the Route Expolorer (REX) product. Jason later cashed out of the Silicon Valley based startup Packet Design in 2018, when it was acquired by Ciena.
Jason is currently the Senior Software Architect at HOPZERO (www.hopzero.com) in Austin Texas.  In his spare time he researches free energy, creates music and contributes to Open Source software for the world to use and hopefully, make the world a better place.